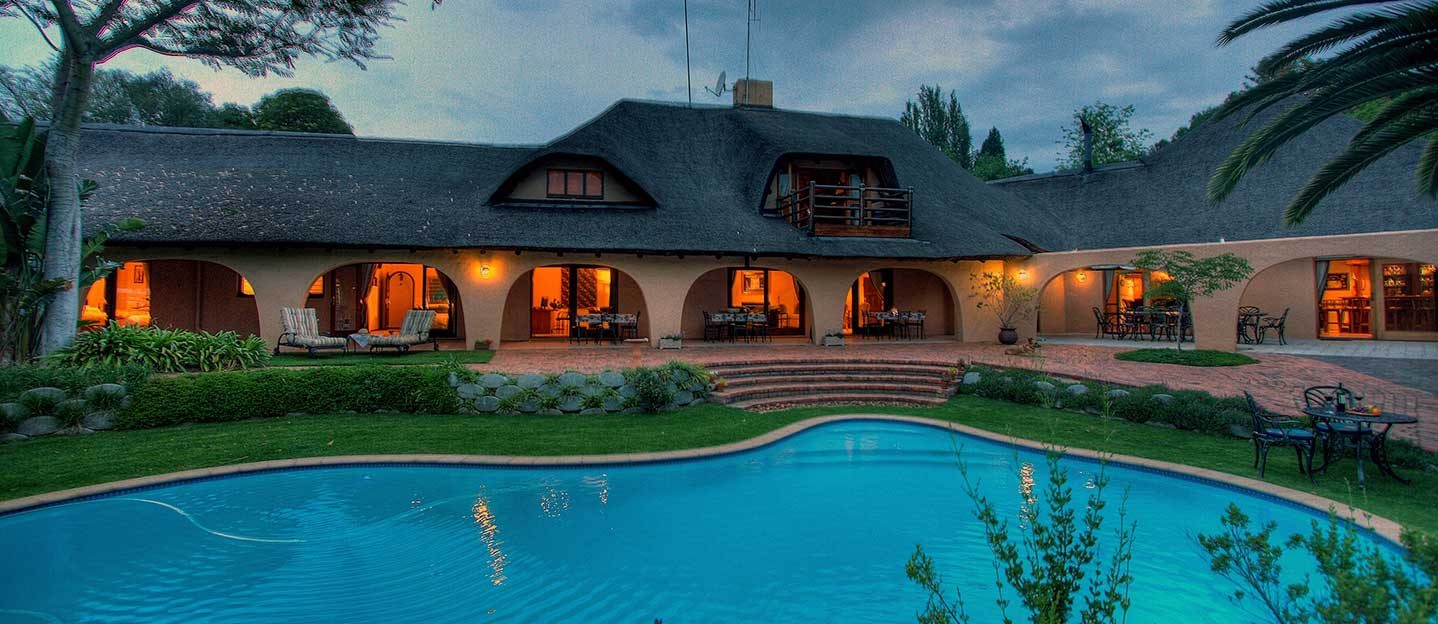 Tladi Lodge Hotel in Sandton
Tladi Lodge Hotel is a sanctuary in the heart of Sandton, Johannesburg. We are dedicated to true South African hospitality with modern comfort, value added amenities and friendly service for business executives, conference delegates and leisure travellers. Tladi Lodge Hotel and Conference Venue in Sandton offers the ideal location for corporate training sessions, sales meetings, board retreats and special customer events. We are an upmarket guest house offering top class service. We welcome children 8 years and older.
Contact Tladi Lodge Hotel for more information about our conference facilities, luxury rooms and suites in Sandton.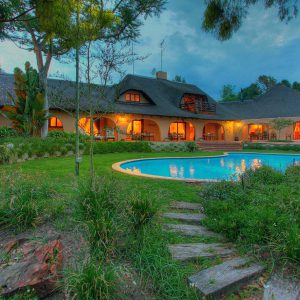 Surrounded by 2 acres of tranquil verdant gardens with a large outdoor swimming pool and braai facilities, Tladi Lodge Hotel invites guest to feel at home in a stunning environment that is sophisticated and comfortable. Summer or winter, rain or shine, Tladi Lodge Hotel in Sandton is a great place to unwind with a good book or enjoy scrumptiously prepared meals on the patio or in front of the fire. Come and enjoy a peaceful atmosphere with plush rooms, stylish features and real rustic character at Tladi Lodge Hotel.
Tladi Lodge Hotel is located in close proximity to numerous tourist attractions in Johannesburg and Gauteng such as recreational activities, historical places of interest, cultural experiences, wildlife and national parks, retail centres and a World Heritage Site. In addition, Tladi Lodge Hotel has easy access to major transport routes and highways, the Sandton Gautrain Station as well as Lanseria Airport and O.R. Tambo International Airport.
These are some pictures of our common areas…
These are some pictures of our outside areas…
FAQ's - Frequently asked Questions. 
Yes, throughout the property.
WiFi is free of charge.
Due to the passing of the South African Tobacco Products Amendment Act, and the potential harmful effects of passive smoking, smoking is only allowed outdoors. In respect of the legislation, we kindly request all our guests to adhere to the non-smoking policy.
Thatch

 still remains the most natural and eco-friendly roofing solution.
Take a dip in the 

salt chlorinated 

pool that is kept clean and hygienic with saline salt solution
The old inefficient fireplace has been replaced by a closed system fireplace, also referred to as a 

slow combustion fireplace

, offering one of the most effective, environmentally-friendly, ways of heating a home.

All garbage is separated into plastic, glass, metal, paper and food waste.

All food waste is composted.

Energy savings include keeping electricity usage down to a minimum through natural lighting and the use of 

energy saving light bulbs

.
Five hot water geysers have been replaced with two 

heat pumps

, with each heat pump only consuming about 30% of the electricity that one geyser would consume.

Eco friendly detergents

 are utilized.
Tladi Lodge Hotel is trying to do the right thing by being eco-friendly and decreasing our carbon footprint wherever possible.